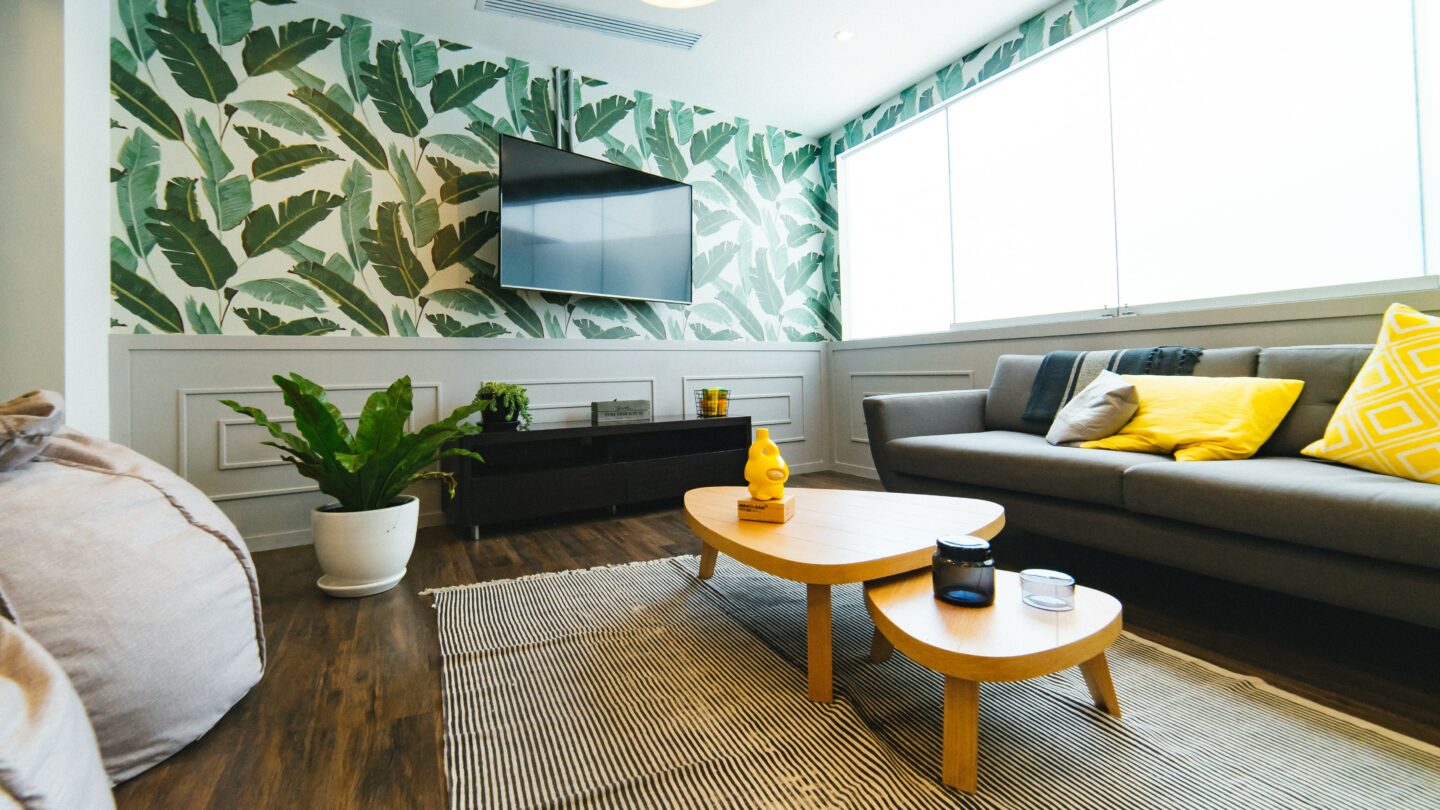 DCM Magik-Fabrik is our proprietary line of woven, peel-n-stick polyester fabric.  When printed with the image of smart design or beautiful landscape, it can provide a sophisticated look that enlivens your walls and living spaces.  Magik-Fabrik features a state-of-the-art, acrylic-based, removable adhesive.  Our high-tech, microsphere adhesive system is ideal for pairing strong adhesion and clean removability when applied to interior walls.
Magik Fabric Specs
Magik-Fabrik is a white, woven, polyester fabric featuring our microsphere adhesive system.  The microsphere adhesive system is designed specifically with painted, interior walls in mind.  The printing substrate is a 5 mil, white, woven polyester.  The substrate is thick enough to provide durability and toughness, while still remaining flexible, thanks to the soft polyester weave.  Magik-Fabrik graphics are also easy to cut without fraying the edges.  It is designed to withstand years of normal wear and tear and offers excellent printability.
How To Use Magik-Fabrik
Commercial and digital printers can use Magik-Fabrik to create numerous applications.  Large wall murals, peel-n-stick wallpaper, elegant indoor signage; all are great suggestions for what you can create with Magik-Fabrik.  From home décor, commercial usage, even galleries and exhibitions – Magik-Fabrik is truly a level-up print medium that add beauty and sophistication to any space.
Premium Polyester & Vinyl Graphics
DCM Inc. is your trusted source for premium quality peel-n-stick print media.  We provide the best material for indoor and outdoor applications used in homes, businesses, retail stores, factories, exhibition shows, classrooms, and more.  Our company has various trademark graphics you can use, which include Magik-Fabrik, Magik-Stik, Super-Clear Pro, Chalk-Stik, Vinylike, and many more.