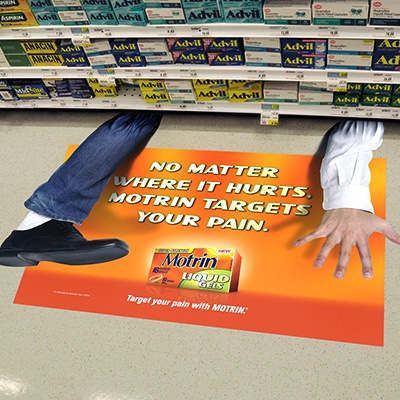 Floor-Graphics is our line of slip-resistant, removable vinyl.
Signage is vital to any business, whether you want to advertise a product, give instructions, or simply entertain your audience. Vinyl floor graphics are a great option when it comes to signage, and DCM is the floor graphics manufacturer for you. We create high-quality graphics that you're sure to love, and we ship to Ohio, Indiana, and Michigan.
Benefits of Vinyl Floor Graphics
Floor graphics are interesting and unique because they stand out. Many people will ignore signs posted on walls or hanging from ceilings because those are common. But a large, bright, and even interactive graphic on the floor, right where customers or clients will walk, is hard to ignore.
DCM Floor Graphics are a combination of our Magik-Stik film base and our two options of texture: scuff-resistant film or glass-clear film. You can choose which finish you want. Plus, the Magik-Stik base is great for hardwood floors, vinyl floors, and ceramic floors. And our overlaminates are UL-approved slip-resistant. So your signage can even promote safety.
Finally, each of our graphics is removable. Do you want seasonal vinyl floor graphics? Easy! Just lay the graphics down when the season approaches, then peel them up when the time passes.
Don't settle for a drab or average premises. Let DCM help you transform your building from average to eye-catching with our vinyl graphics.
Benefits of Trusting DCM
DCM has been around since 1986, so we have over 30 years of experience designing and manufacturing the best graphics around. And we're still family-owned and -operated, so you can trust that we'll put our heart and soul into each order we get.
We pride ourselves, not just on our premium vinyl floor graphics, but also on our excellent customer service and our affordable prices. Contact us today at 1-800-532-6462 to learn more about how we can help you.



#1 Applications for Floor-Graphics include:
Large Format Floor Graphics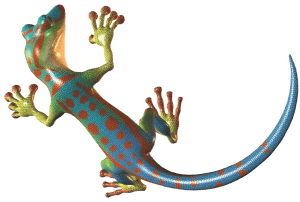 Important Specs for Floor-Graphics
Floor-Graphics are a combination of a flexible vinyl base printing film (DCM Magik-Stik™) and a clear vinyl overlaminate.